Phu Cuong Phu Quy Residence project of Phu Cuong Group has a total area of ​​99.99ha, located in Rach Gia city, Kien Giang province.
#OasisConcept has proposed to build a frame system including landscape axes, main space axes, architecture design with a lot of different types with specific characteristics of each subdivision to help renovate the master plan in order to Overcome the shortcomings of the original design, increase connections with the existing central urban area, and retain the traditional market of local residents. location and create a busy market "on the dock under the boat"; connecting and increasing the continuity of the flows of Cai Be and Cai Lon rivers, creating a new coastline, increasing more marine public space.
Design orientation with 3 main subdivisions:
Zone A - Phu Dong island area: Highly commercial and bustling. Large shophouse ratio, youthful and dynamic architectural style with outstanding colors.

Zone B - buffer area: Connecting Phu Dong and Phu Tay islands, focusing on service and entertainment works,...

Zone C - Phu Tay island area: Ecological, quiet. The ratio of villas and townhouses is much, ecological architecture, gentle with neutral colors.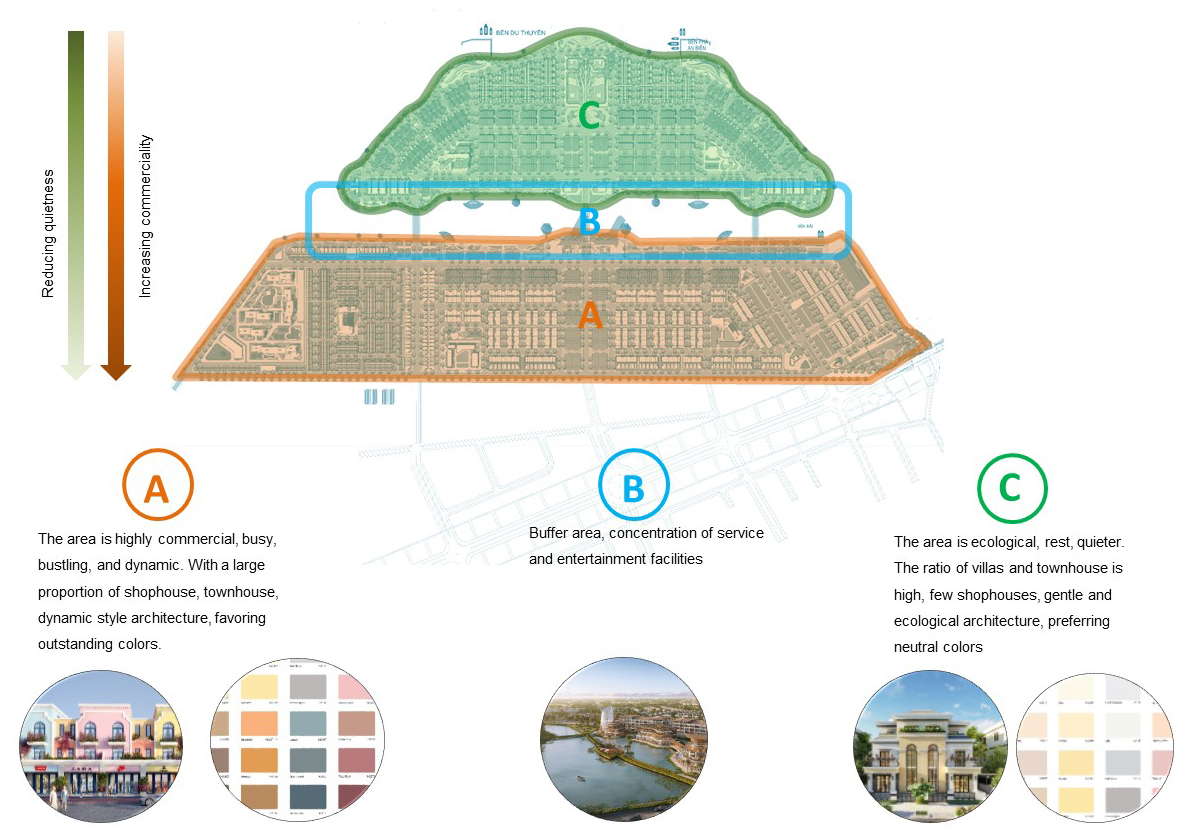 The axes of landscape, commerce, and landmarks are the spaces that are invested and designed, helping to enhance the value, create an impression and become a symbol for the whole area.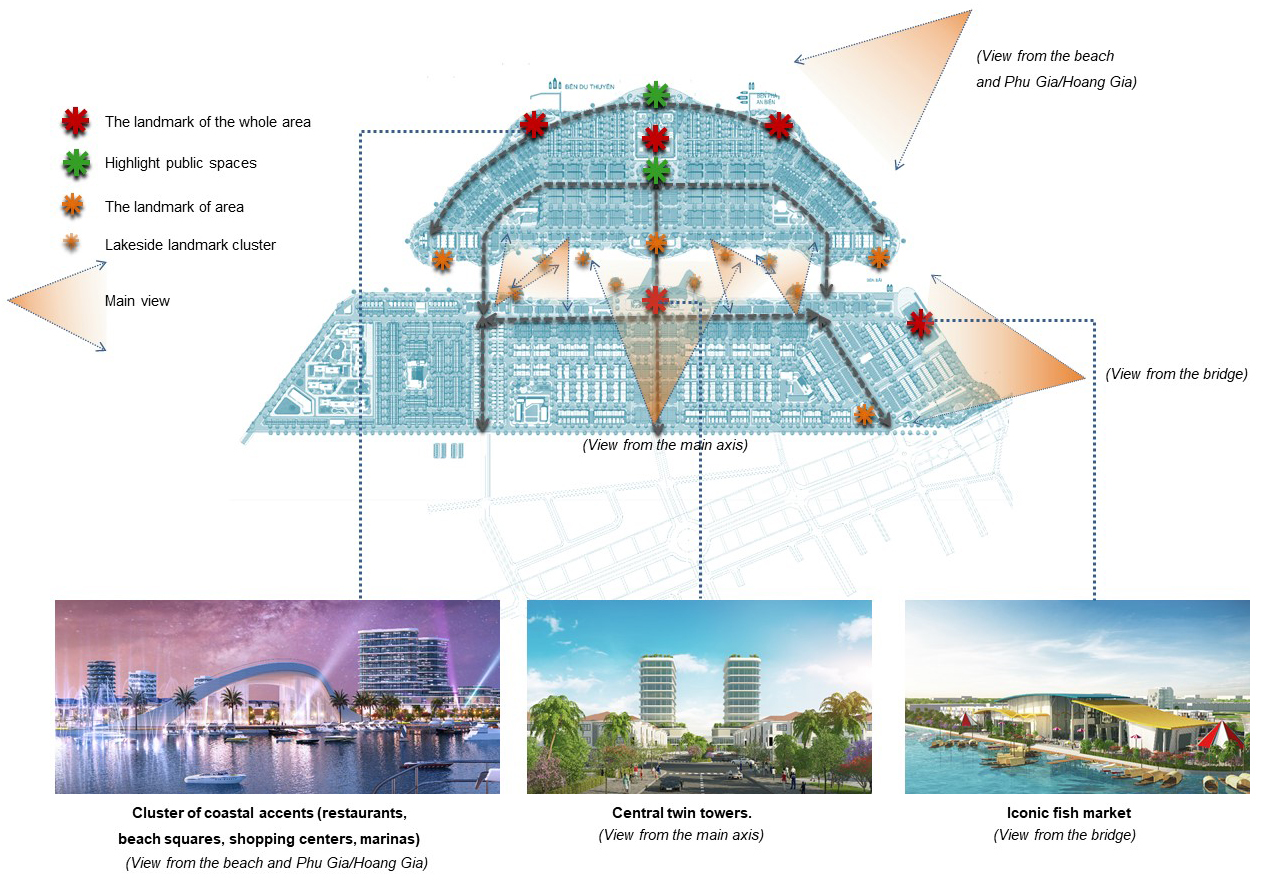 Each area is oriented with different architectural styles:
Sea Market Town: a welcoming space leading with impressive design, architecture attracting many outstanding colors.

Lake Side: a bustling entertainment space with many restaurants, coffee shops, ... with fun and attractive architecture.

Middle Town: features a gentle town with modern and simple architectural style.

Middle Town – Boulevard: concentrates many high-rise buildings, public spaces with formal architecture.

Eco Middle Village: a shophouse area combining townhouse with modern and ecological style.

Seaside Area: a high-class eco-house with sea view, fresh and quiet space.

Riverside Area: a space for low-rise social housing with diverse space. Use color as accents to create vibrancy and appeal.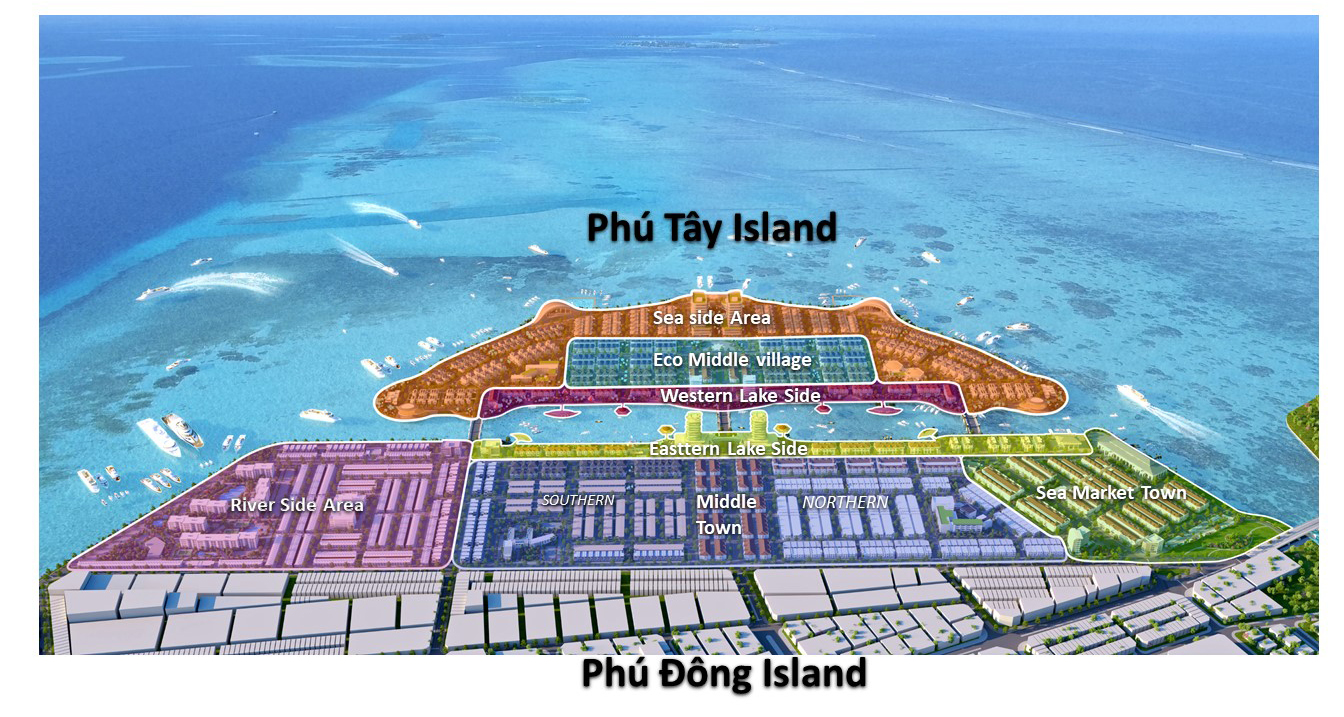 Phu Cuong Phu Quy residence project promises to become one of the economic focal points and the pride of the coastal city of Rach Gia, Kien Giang.